Home Siding Cleaning
Your home siding can have a huge impact on the overall appearance of your home. It can be an eyesore if it's not kept clean and well-maintained. That's where Gutter Guyz comes in. Gutter Guyz specializes in siding cleaning, offering power washing services to remove dirt, grime, mildew, algae, and other build-ups that accumulate over time. Get in touch with us for a quote in Sault Ste. Marie today!

What Is Home Siding Cleaning?
Home siding cleaning is the process of removing dirt and grime from the exterior of a home. Gutter Guyz offers both pressure washing and hand-scrubbing services to thoroughly clean your siding while also protecting it from further damage. The cleaning process begins with a gentle pre-rinse that removes loose dirt and debris, followed by a deeper power wash. The power washing helps loosen built-up dirt, mildew, and other materials for easier removal. Following the power wash, Gutter Guyz uses a gentle hand scrub to remove any stubborn residue that was missed by the pressure washing process.

Why Clean Home Siding?
The main reason people opt to clean their home siding is that it can help restore its aesthetic appeal. A clean siding job also helps protect your home from further damage by removing dirt and debris that can potentially cause costly repairs down the road. If you live in a humid climate, regular power washing is even more important as it can help prevent mold, mildew, and algae growth which can quickly ruin the appearance of your home if left unchecked.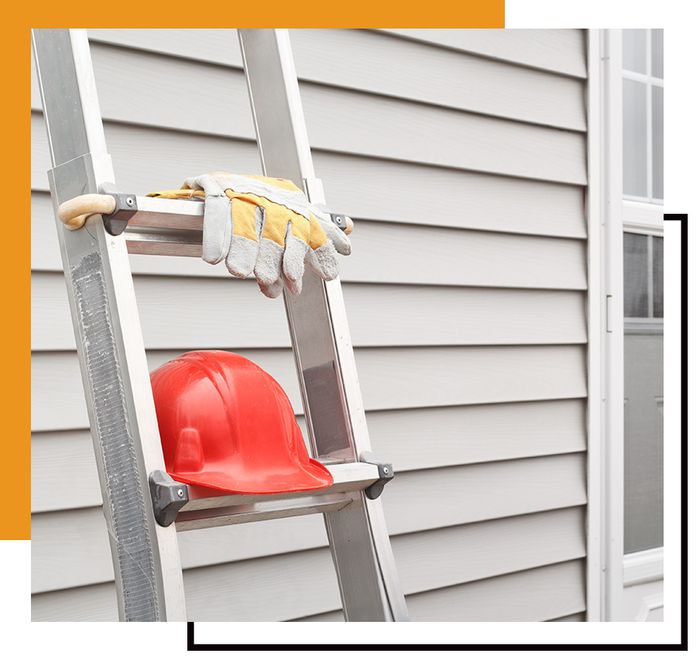 What Are the Benefits of Home Siding Cleaning?
The primary benefit of home siding cleaning is improved aesthetics. A clean and well-maintained siding job can add a lot to your home's curb appeal, making it look newer and fresher than before. In addition, cleaning your siding regularly helps protect it from damage, such as cracking or fading due to extreme weather conditions. This can help extend the lifespan of your siding, potentially saving you a lot of money in costly repairs down the road.

Rely on Our Team for Home Siding Cleaning
At Gutter Guyz, our team of expert cleaners has the knowledge and experience to make sure your home siding looks its best. Our team takes pride in providing quality service that ensures your siding is properly cleaned and looks great! Whether you need power washing or hand-scrubbing services, you can rely on Gutter Guyz to get the job done right.
You don't have to worry about your home siding looking dull and dirty anymore! Contact Gutter Guyz today and let us help you make your home look like new again with our professional home siding cleaning services. With our expert team on the job, you can be sure of reliable and effective results that will leave your home looking its best.