Eavestrough Brightening
When it comes to your curb appeal, nothing says 'well-maintained' like pristine eavestroughs. Gutter Guyz is the premier choice in eavestrough care and cleaning –– we can help you bring your home back to life with our top-notch service.

Eavestrough brightening is a process that involves cleaning the exterior of your gutters to remove dirt, grime, and other stains. It is a quick and easy way to improve the appearance of your home and enhance its curb appeal. In this article, we will discuss the top benefits of gutter brightening.

Eavestrough Brightening Benefits
Eavestrough brightening offers a variety of benefits that can help keep your home looking its best, including:
Improved Aesthetics:
The most apparent benefit of gutter brightening is improved aesthetics. Over time, gutters can become stained and discolored due to dirt, mold, and other environmental factors. Gutter brightening can remove these stains, restoring the gutters' original color and enhancing your home's overall appearance.
Prevent Damage:
Clogged gutters can cause water damage to your home's roof, walls, and foundation. This damage can be costly to repair and can even lead to more severe problems like mold growth and structural damage. Gutter brightening helps prevent this damage by keeping your gutters clear and functioning correctly.
Increased Home Value:
A home's curb appeal is essential when it comes to its value. Gutter brightening can improve your home's appearance, making it more attractive to potential buyers. This increased appeal can lead to a higher resale value for your home.
Extend the Life of Your Gutters:
Regular gutter brightening can extend the life of your gutters by preventing the build-up of debris and protecting them from damage caused by environmental factors.
Health Benefits:
Stains on gutters can be caused by mold and other bacteria, which can be harmful to your health. Gutter brightening can remove these harmful elements, improving your home's air quality and preventing potential health problems.
Cost-Effective:
Gutter brightening is a cost-effective way to improve the appearance of your home. It is much less expensive than replacing your gutters or repainting your home's exterior.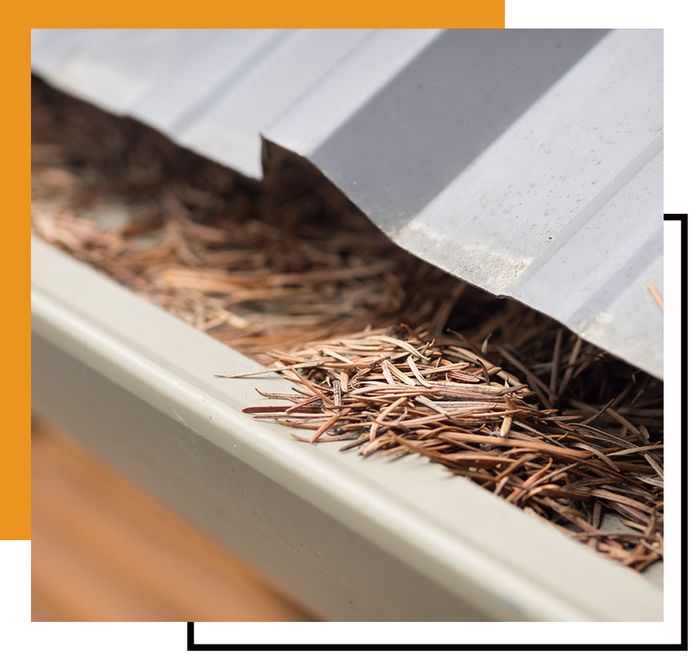 High-Quality Gutter Cleaning Services
Gutter Guyz can help you get the most out of your eavestroughs with our professional brightening services. We utilize a special blend of cleaners and brushes to safely remove dirt, grime, and other debris from your eavestroughs so they look their best. In addition to brightening services, we also specialize in gutter cleaning and repair–allowing you to keep your home looking its absolute best. We'll make sure your eavestroughs are always performing optimally and free of debris.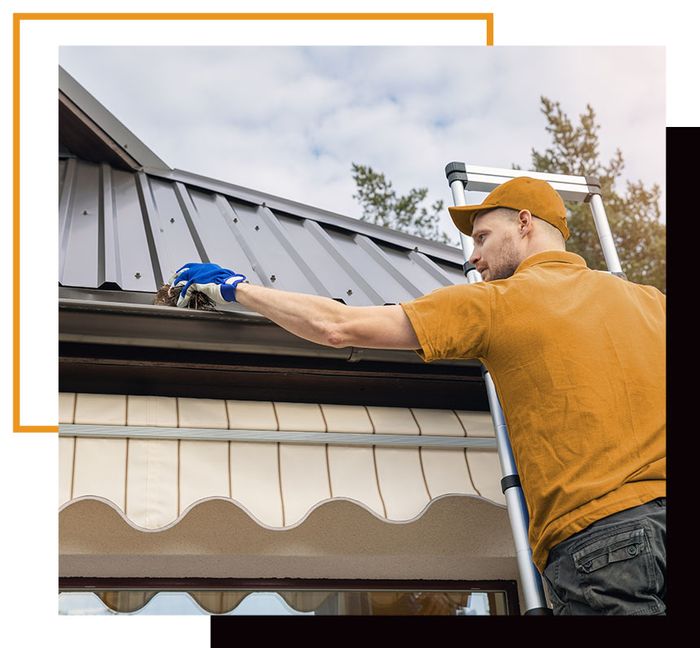 How Often Should You Have Your Eavestrough Cleaned?
Eavestroughs should be cleaned at least two times a year — once in the fall and once in the spring. However, if your home is surrounded by trees or is located in a windy area, we recommend you clean them more often to prevent buildup and clogs.

Why Choose Us?
At Gutter Guyz, we strive to offer the highest quality of service for our clients. We utilize only the best cleaning techniques and materials to ensure your eavestroughs are always looking their best. Plus, our experienced technicians are knowledgeable and friendly — allowing you to have confidence that your eavestrough brightening is in the best hands.
If you're looking to have your eavestroughs brightened and beautified, look no further than Gutter Guyz. Contact us today to get started with a free consultation or to learn more about our services. Your home will thank you for it!